Drinking my coffee this morning and what do I hear on the radio? Okemo Mountain in Ludlow Vermont had there computers hacked in February 2008. If I heard right over 20'000 credit card numbers where stolen. If this isnt enough for those affected, (me being one) they also said this is not the first time.
After scouring the the Okemo
Press Releases
I have found nothing about this. New England has seen this before with TJMaxx/TJX, Hannafords Grocery Stores and a group of thieves installing keypads at other stores in Rhode Island and throughout the region.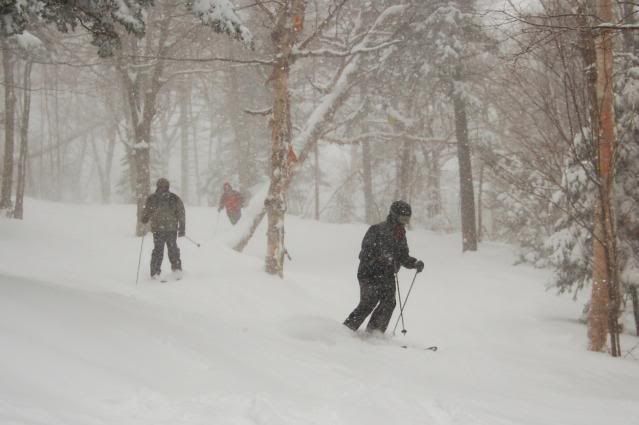 Okemo's been a busy place this year. Epic conditions has been the norm. Typical New England hard pack one day, lite powder the next. Check out my Brother in-law his friend and myself in the back. We were in the woods January 1st 2008. We could have stayed in the woods all day if we wanted. Started snowing aroun 6 AM and didn't stop all day and neither did we. Mind you my brother in-law ski's every day and usually leaves the mountain by 10 or 11 AM.
Getting back on topic. It would be a good idea to check you credit report if you used a credit or debit card at Okemo.