Need a idea for mini vacation or what is becoming known as "Staycation". How about The New England Ski Museum.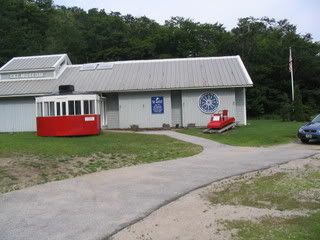 The museum is located at the base area of the Cannon Mountain Ariel Tramway in Franconia Notch State Park, Franconia, NH . Visitors can make a day of it by taking in the summer views of Franconia Notch by taking a ride on the Tram to the top of Cannon Mountain and maybe have a picnic 4,186' above sea level.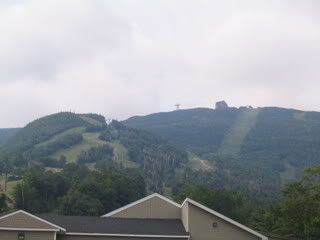 View From Peabody Base Lodge
After lunch visit The New England Ski Museum and learn about the the history of skiing. The museum was founded in 1977; and opened in 1982 and is non profit. The New England Ski Museum is one of only four ski museums recognized by the USSA. Admission is free.
At the museum you will find a collection of antique wooden ski's, original film footage, news paper articles scrapbooks and much more. As you approach the museum the first thing you see is the original Tram Car and one of the last Mt. Cranmoore Skimobile Sleds.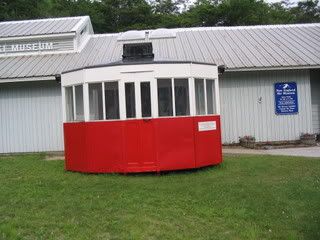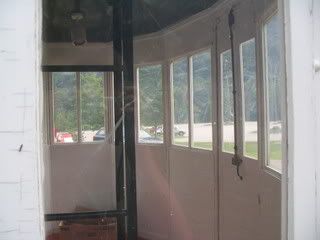 The Mount Cranmore Skimobile 1938 to 1989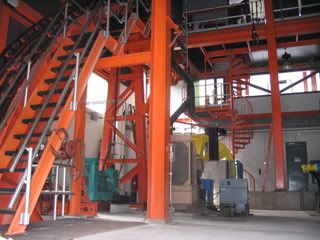 Cannon Mountain Ariel Tramway Wheel House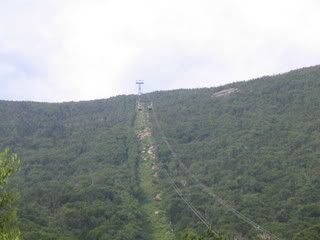 Tram Cars Meet Half Way
Getting to this region of New Hampshire is easy. Access directly from I-93!
Take I-93 north, or south, depending on your starting point. Once you have reached Franconia Notch State Park, I-93:
Exit 34A - Flume Gorge & Gilman Visitor's Center (closed in winter months)
Exit 34B - Cannon Mountain Tramway (advanced skiers/snowboarders), New England Ski Museum
Exit 34C - Peabody Base Lodge with Snowsports School, Rental Shop, Retail Shop, Childcare and access to all terrain.
All photo's are the property of Northeast Ski Zone and are not to be used without written permission